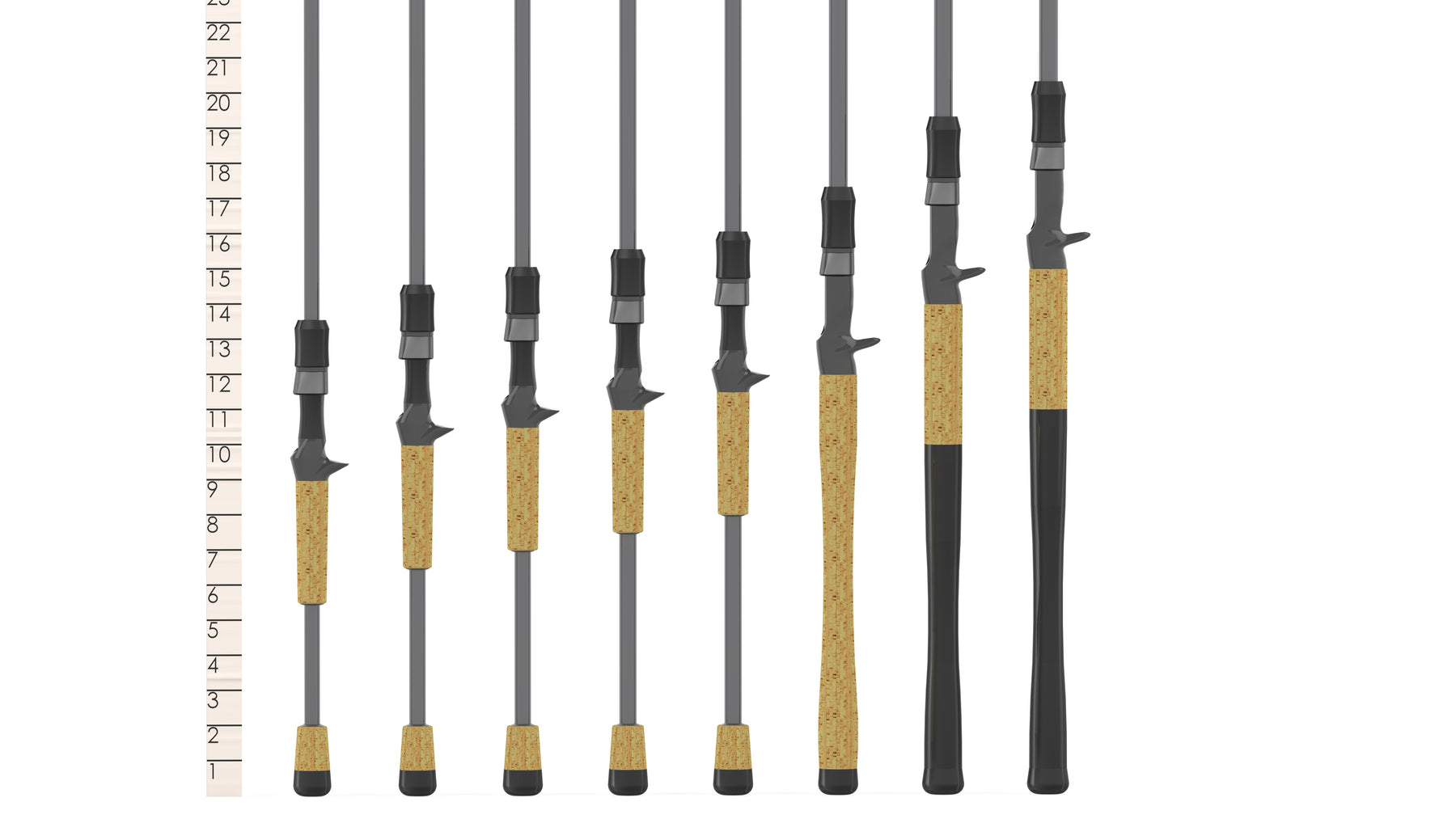 VICTORY CASTING RODS NEW 2022 MODELS
Designed and handcrafted in Park Falls Victory utilizing the combination of St. Croix's proprietary SCVI and SCIII carbon fibers in a hybrid pattern blended to create SCIII+. Designed with the inputs of Bassheads nationwide, Victory now features 25 balanced models focused on techniques, comfort, and the ultimate in fish ability and affordability backed by a 15 year transferable warranty, built in the USA.      
 Victory, the next generation of St. Croix Bass Rods!
New 2022 Models Now Available

Super high-modulus hybrid carbon fiber SCIII+ blanks matched with Fortified Resin System (FRS) technology offering maximum power and strength with a significantly reduced blank weight.
Advanced Reinforcing Technology™ (ART™).
Integrated Poly Curve® (IPC®) mandrel technology.
Taper Enhancement Technology (TET) blank design provides curved patterns for improved action with increased sensitivity.
Fuji® Concept "O" guides with deep press inserts.
Fuji® SK2 reel seat on casting models with comfort centric complimenting componentry.
Fuji® VSS real seat on spinning models with comfort centric complimenting componentry.
Fuji® KDPS reel seat nut on spinning and casting models with thread covering hood.
Split-grip, super-grade cork handles customized per model.
Full-grip material combination handle on select models.
Model specific hook keepers selectively placed per technique.
Single coat sealer on blank with slow cure finish.
Two coats of Flex-Coat slow cure finish on guides.
15-year transferable warranty backed by St. Croix Superstar Service.
Designed and handcrafted in Park Falls, U.S.A. for bass anglers worldwide.
IPC, ART, TET, FRS